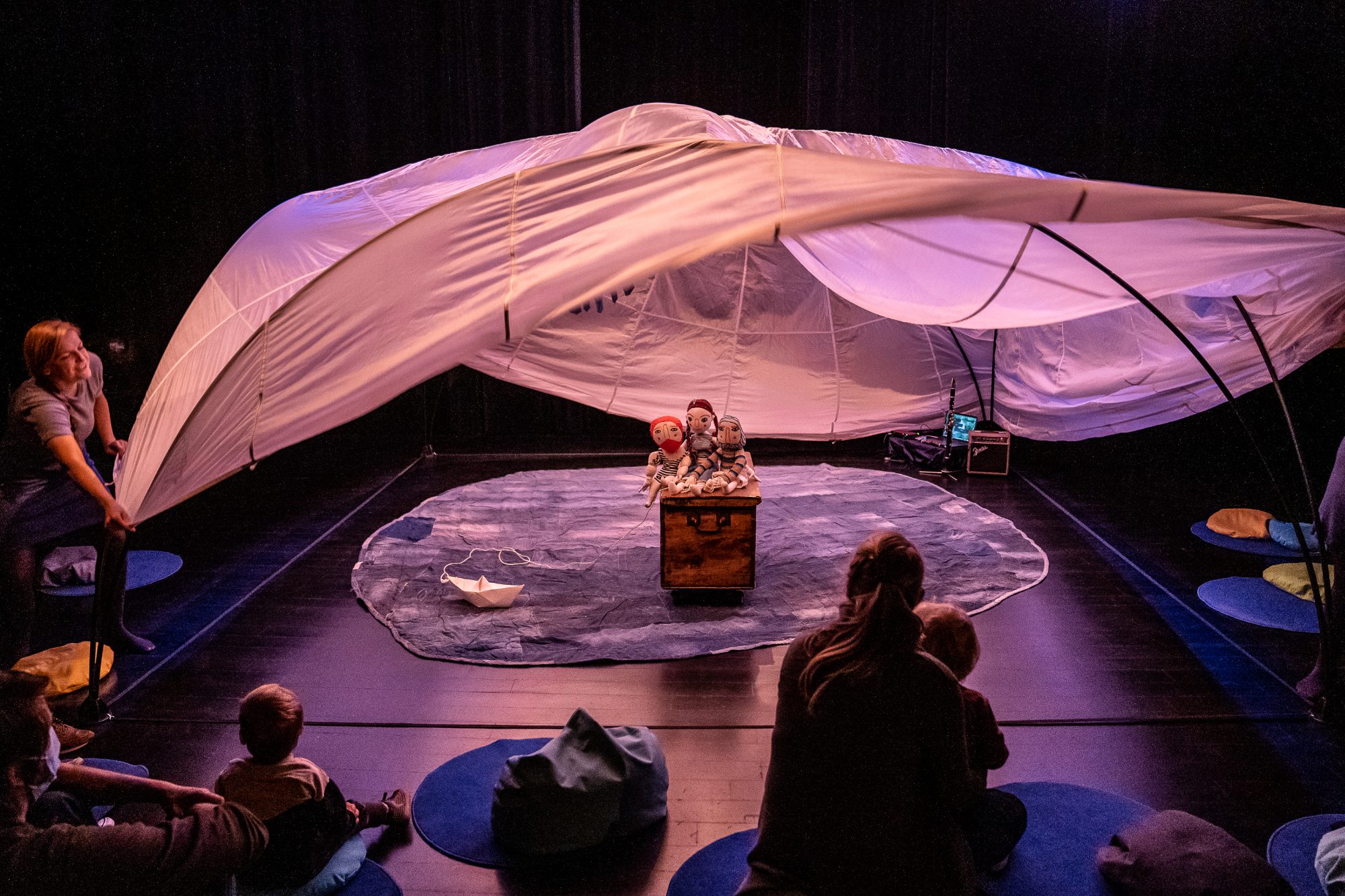 Welcome to a wonderful cocoon of gentle stimuli of colour, sound and emotion. The story, based on a poem by Daniil Charms, takes you through the lives of three sailors. Those who are small feel the world opening up; those who are big see that miracle happening.
For
captains and their sailors aged 3 to 24 months.
Duration
30 minutes performance + 30 minutes play.
Credits
Lena Kohut (idea, directing), Tereza Mojzisova (set design, puppets, costume), AnnaMarie Ignarro (music). Thanks to Cultuurhuis Altena, Kontich, Belgium for their technical support and residency.
"A performance full of wonder, discovering babies and proud parents. Very nice to be with Lena Kohut 'On the Sea', we can't wait for the next adventure."
_ Hanne Machielsen, Muntpunt
"She still asks me to bring her to a concert. I ask which kind of 'concert'. She says: 'A girl plays music and a puppet jumps up and down!' Thank you for bringing us happiness."
_ mother of Helena