Interactive reading performance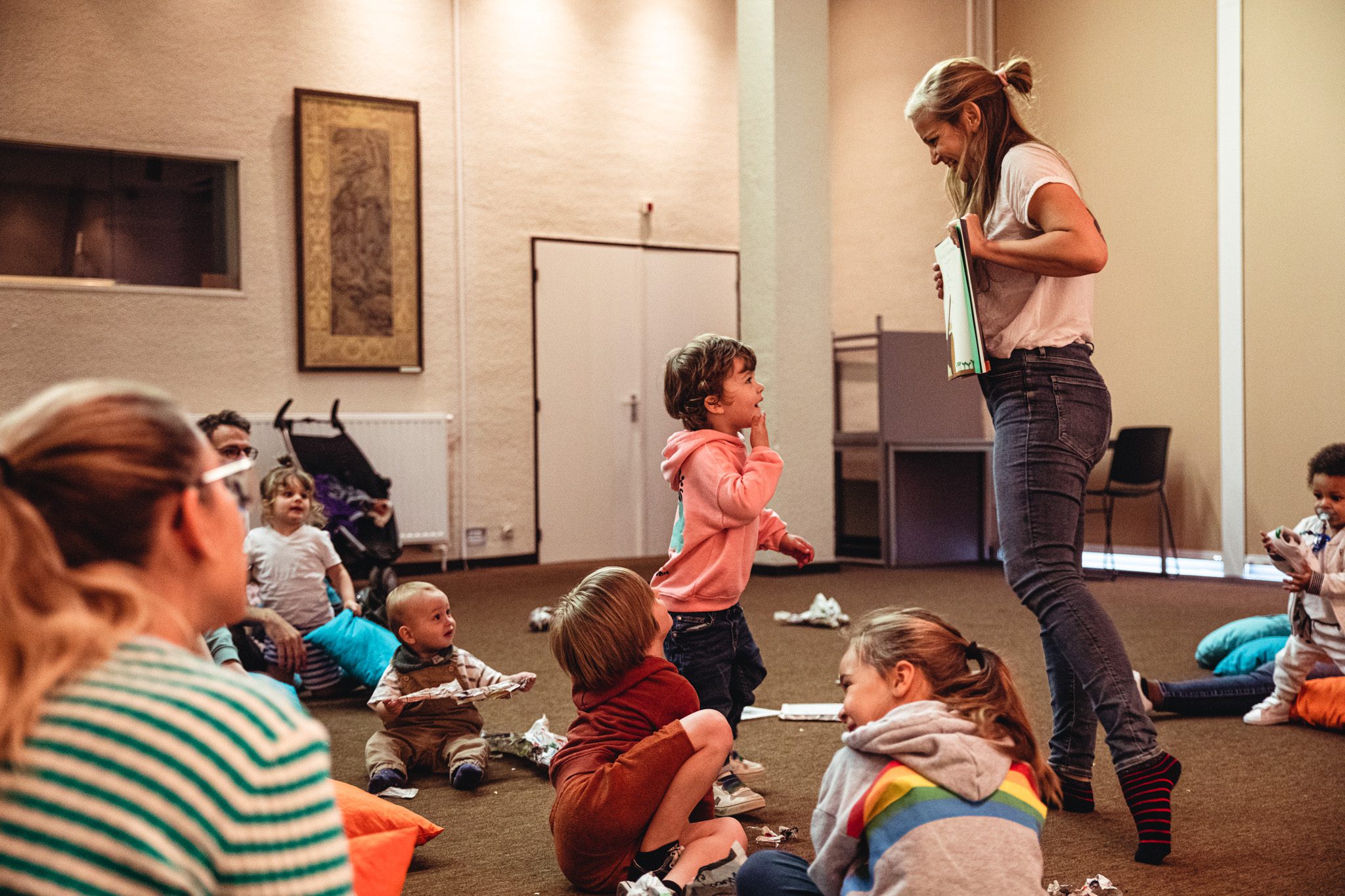 In this series of interactive mini-performances, Lena turns her favourite books into theatre for the little ones. Surprises are hidden between the lines, to be discovered with all the senses.
For
tiny bookworms from 6 months up to 2 years.
Duration
30 minutes per performance
"Magical moments between babies and their parents are these baby reading sessions! Each session is different, unique, full of stories, music and games. Lena from the Kukulu theatre knows how to involve every child and their parents, which is not an easy task as the ages of the babies are often very different."
_ Freya De Coster, Bib Sans Souci, Brussels